Colourful Kitsch Wedding at Lusty Glaze Beach
Colourful Kitsch Wedding at Lusty Glaze Beach
Last month I was booked as the wedding photographer for a gay colourful kitsch wedding at Lusty Glaze Beach in Cornwall…it was all kinds of AMAZING!! I am really excited to share this gallery with you, the wedding was full of colour, love and happiness; reflecting the fun nature of the couple.
When Ollie and Fern contacted me to be their wedding photographer and said their wedding was at Lusty Glaze Beach I was over the moon! We chatted about the wedding and they said it would represent them as a couple and intend to have a massive party with their friends and family. I ended up spending three days in Cornwall and two days before the wedding day we photographed an engagement shoot at the gorgeous Carnewas & Bedruthan Steps.
I spent the evenings leading up to the beach wedding with the wedding party and was delighted to be part of the what's app group 'Lusty Gays' and joined in the fun for the whole weekend.
Arriving at Lusty Glaze Beach on the wedding day was a total WOW moment. As a Shropshire based wedding photographer I had only the venue's website to go from and it did not disappoint in person. My second photographer for the day, Zelda Rhiannon Photography, was there waiting for me, as I'd spent the morning with the grooms at their hotel while they prepared. Zelda was already photographing the room and details and was fab all day!!
The room was decorated brightly with colourful ribbons and flowers, the cake was BRILLIANT with a melted ice cream and cone on top, and as guests arrived it was clear they were all following the bright and cheerful theme of the day based on the colourful and fun Coney Island in New York City.
Ollie and Fern walked down the aisle together and Fern was immediately emotional and set everyone off in the room! After the marriage everyone sand Erasure 'A Little Respect' and a reading by a friend of Roald Dahl's 'The Anteater'.
After food, everyone hit the sea for a swim, some opting to look on instead of getting wet and then everyone headed back up the beach to the venue where the band, Hitpinch, were set up and ready to go. But first! Ollie's mum made a surprise announcement and invited everyone out to the sea to look into the sky…she had organised a surprise of flying airplanes performing acrobatics with fireworks!! INCREDIBLE. Some of my favourite images are of the guests expressions as they realised what was happening.
Then it was time for the party, and after I had captured the dancing I headed home to chorus of 'Bye Laura!' from the dance floor. Such a fun, happy day and I feel incredibly lucky to have been a part of it.
Laura x
**UPDATE** I am thrilled this wedding has been featured in Boho Weddings. Here's an extract from the blog about why the couple chose me as their wedding phtographer:
How did you choose your photographer?
"When we were researching photographers, we thought we'd check out Laura's portfolio. There was one photo in particular we loved. It is of a bride and groom at the bar with their wedding party, laughing together. None of them knew they were being photographed, and it is such an excellent, intimate and fun image we were immediately convinced Laura would be perfect."
Other Suppliers: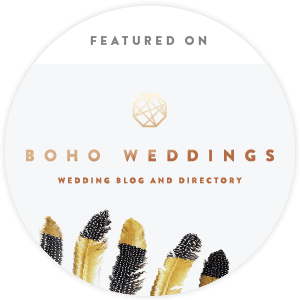 Same Sex Gay Wedding Photographer | Shropshire Wedding Photographer
Chinese Fusion Wedding at Hampton Manor My last wedding of the decade took me to the GORGEOUS Hampton Manor in Hampton-in-Arden. The couple selected the wedding venue as it was stylish and modern in a classic setting. Ying and Jerry's wedding focused on family and...
Ross & Natalie's Shropshire Wedding Natalie and Ross may go down in history as one of my most chilled wedding couples ever! Neither wanted any prep photographed, so I started at the church, just around the corner from their marquee reception in Shropshire, ready...